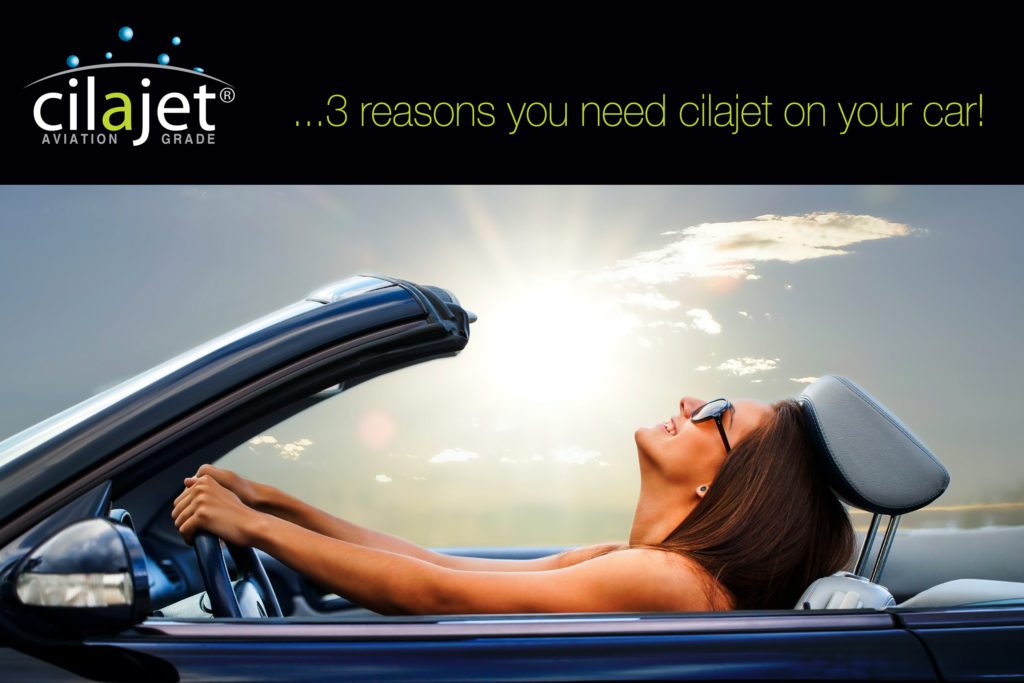 1. Cilajet protects your investment!
Whether you purchase a brand-new or used vehicle, having Cilajet applied to your car is one of the best investments you can make. Why? It will not only keep your vehicle looking the same if not better than the day it was delivered to you, but vehicles that have the Cilajet appearance protection program, also boast a much higher trade-in or resale value.
2. Cilajet saves you time and money!
Cilajet repels dirt, dust, bird droppings, and many other environmental contaminants. Your vehicle's beautiful paint will be much easier to maintain. You simply have to wipe it off with water, keeping your maintenance efforts to a minimum. Your trips to the car wash will also be much less frequent!
3. Cilajet is good for you and the earth!
Cilajet is environmentally safe and hypoallergenic. With low to zero VOCs, Cilajet is ecofriendly and contains no cancer causing agents making it safe for the environment, your children and pets.
4. Did we mention Cilajet gives you a mirror-like shine? OK, that's four.
But we could go on all day… Need any more reasons to apply Cilajet on your car?