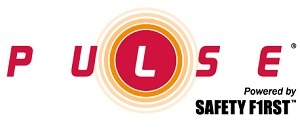 THE SAFER BRAKING TECHNOLOGY
A distracted driver is 69% more likely to notice you stopping or slowing
Providing a simple visual alert, Pulse ® is proven in Department of Transportation (DOT) and manufacturer studies to get the attention of distracted drivers focused back on the road ahead. There's a lot riding on the products you choose for you and your family. Pulse ® is the safer braking technology that helps protect you and yours from rear-end collisions.
Visit the Pulse ® web site for more in depth information: https://www.pulseprotects.com